monday.com is the world's leading Work OS, which means it is the best Saas available to manage any work function, task, or initiative.  Although it originally started out as a project management tool, the more teams used it to collaborate, the more they realised monday.com could be used to manage anything including using monday.com for sales.
monday.com for sales | monday.com South Africa
Due to the total customisabilty of monday.com, it can be built to manage anything and everything. One of the most widely used functions within monday.com is to manage sales, sales teams, people, leads, and even sales pipelines.
The sales functions that leading teams manage within monday.com are:
Lead Management
Pipeline Management
Contact Management
CRM
Client On-boarding
Let's take a deeper dive into the functions below.
1. Lead management and capturing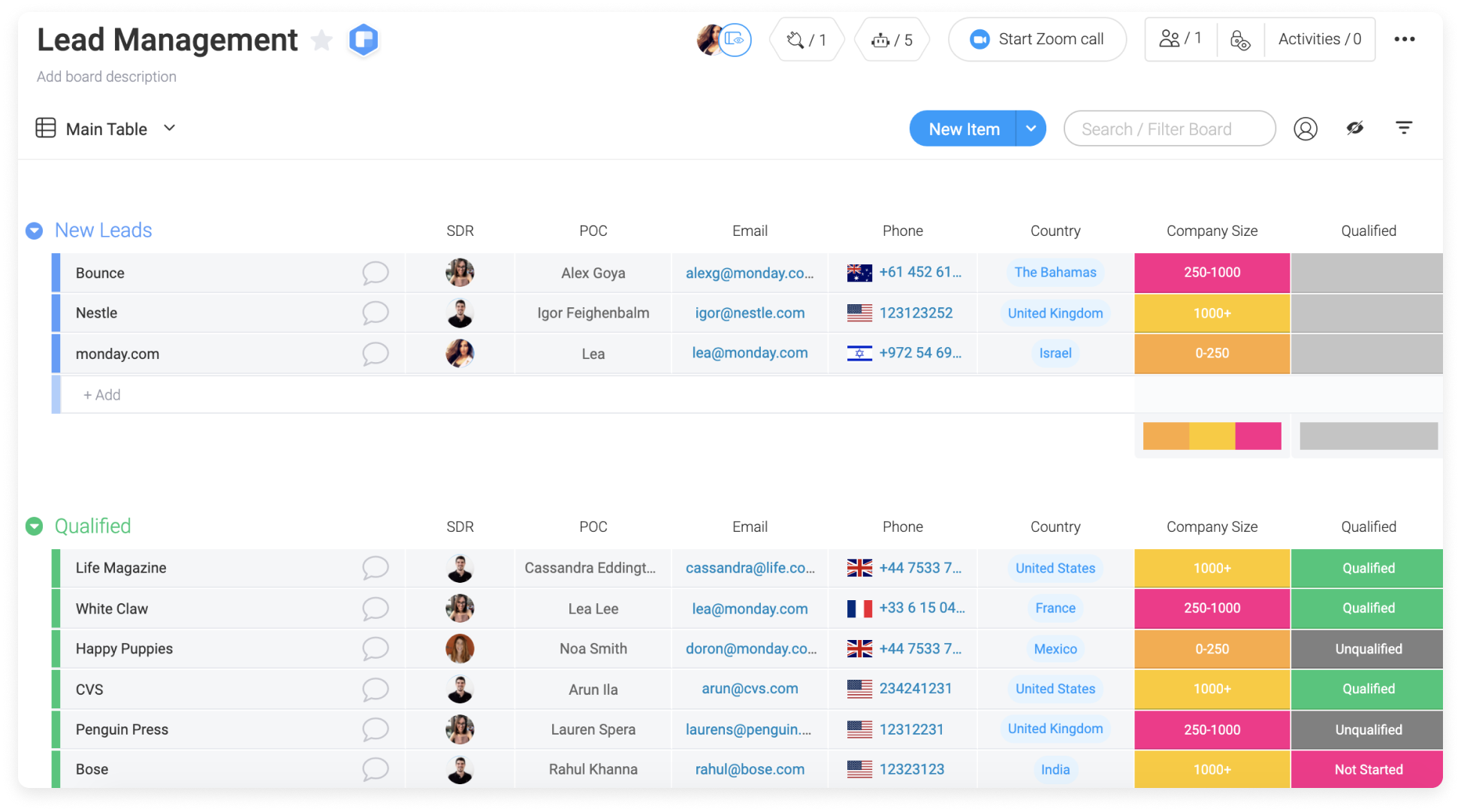 Managing leads has never been easier than with Monday.com for sales. Regardless of where the leads originate from monday.com easily collates, processes and tracks each lead through the entire sales cycle.  This means each sales team member knows exactly where the team is with each and every lead.
Clients also use custom forms to capture lead data making it simple and effective to keep the wheels turning.
2. monday.com for Sales | Pipeline Management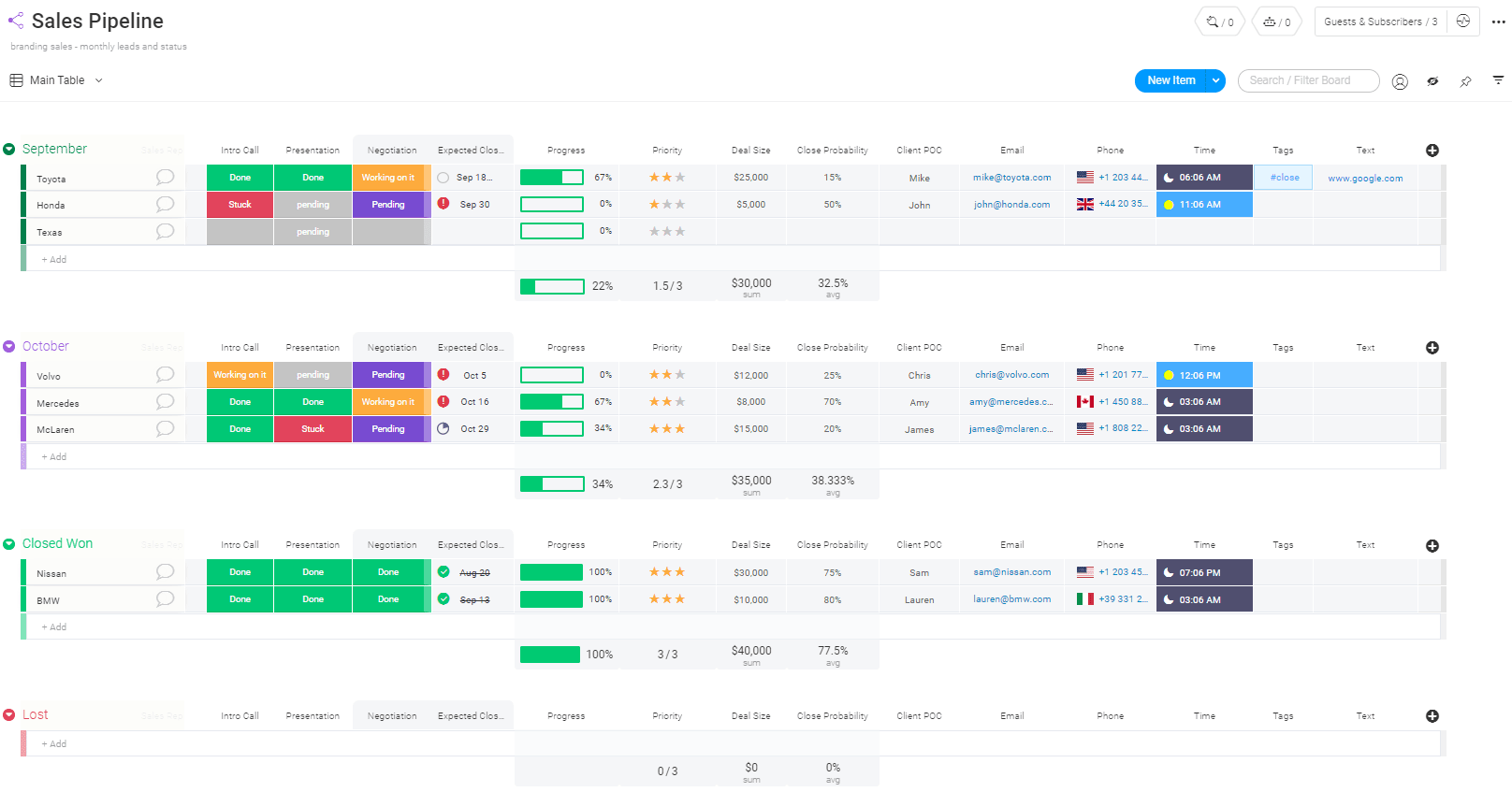 Move leads that become prospects easily from Lead Management into the Pipeline Boards or workspace.  Hand them over to a Sales resource, and track them through the sales process.
Never neglect a possible sale again by tracking progress through dashboards and automated notifications.
3. Contact Management
Once a lead has converted and becomes a client teams easily manage the transition into contact management at the change of a status button.
4. CRM
monday.com for sales wouldn't be complete without a full CRM offering.  here's a quick video detailing the entire CRM offering within monday.com for sales.
Sign up to monday.com  – Activation or Trial Link
Interested in exploring monday.com then hit the link below and start your monday.com journey, partnering with Syscor all the way.
Syscor monday.com trial and activation
Signing up to monday.com in South Africa and Africa
Schedule a call for monday.com Professional Services in South Africa and Africa
Once you have an active monday.com account Syscor can assist with a full consulting and professional services stack, including:
Process engineering
Workflow design
Workspace development
Board builds
Customisation
App integration
Implementation
Training
Support
Syscor is a sales, installation, and support partner to monday.com, having completed many successful projects on monday.com.  Thus making us very experienced.  Syscor has clients that range from Tanzanian Banks to small manufacturing businesses in South Africa, for instance. Our reach is completely continental.
Syscor's Consulting team are all qualified to deliver a full installation and support offering, meaning we offer turn-key servicees.  We will gladly share any referrals, in order to give you peace of mind as you embark on your monday.com journey, with confidence.
For more information check out our social pages