5 things that you didn't know monday.com could do
South Africa has undergone a major digital transformation in the last year. Businesses and individuals alike have had to shift their mindset and rethink how things are done. With so many variables changing, how can you as a business owner manage it all? monday.com South Africa may be the answer.
monday.com South Africa provides a platform for teams to work together and collaborate on tasks.  In addition to having the ability to track, report and communicate on almost all aspects of the business. This software gives you the ability to see the entire business in one quick glance of the colourful boards. Showing you the areas that may be falling behind and require attention. It means that you can quickly intervene when necessary, from anywhere in the world.
While it can be used as a project management solution, it's a lot more than that. It's a platform for connecting a business.

5 things you may not know about monday.com
It is completely customisable –

Whatever your need may be, there's a setup to meet it. Customising this solution is so simple that you can set it up yourself based on your business' needs. From an owner's perspective, you will have access to your entire business with the simple click of a button. You are then able to give access to different workspaces based on each employee's role.
It provides a platform for Customer Relationship Management (CRM) – monday.com can be used to track leads, manage sales, onboard new customers, offer customer support and even manage marketing activities. Think of it as the Swiss Army Knife of office tools.
It is process orientated – While tasks do play an important role in any job, looking at the bigger picture is more beneficial to businesses. Instead of a box saying incomplete, monday.com looks to answer the question "why" as simply as possible using the brightly coloured dashboard. It improves accountability and transparency throughout each business units
Receive real-time data – Whether you are in Sandton working in the office or working from home on a quiet farm in the middle of nowhere, you can access real-time data of what is happening within each business unit. Instead of sending countless emails chasing teams to find out the status of a project, you can simply log into monday.com to see what's happening. You can also see what is taking up the most time within your business and find ways to reduce it.
It easily integrates with most apps – You can now transform emails from Outlook into trackable tasks and even use Dropbox to embed files related to each job. When it comes to managing communication, monday.com can easily set Zoom calls, embed itself into Microsoft Teams and even keep you updated may managing your Google Calendar.
The world has gone digital, isn't it time that your project management solution did too?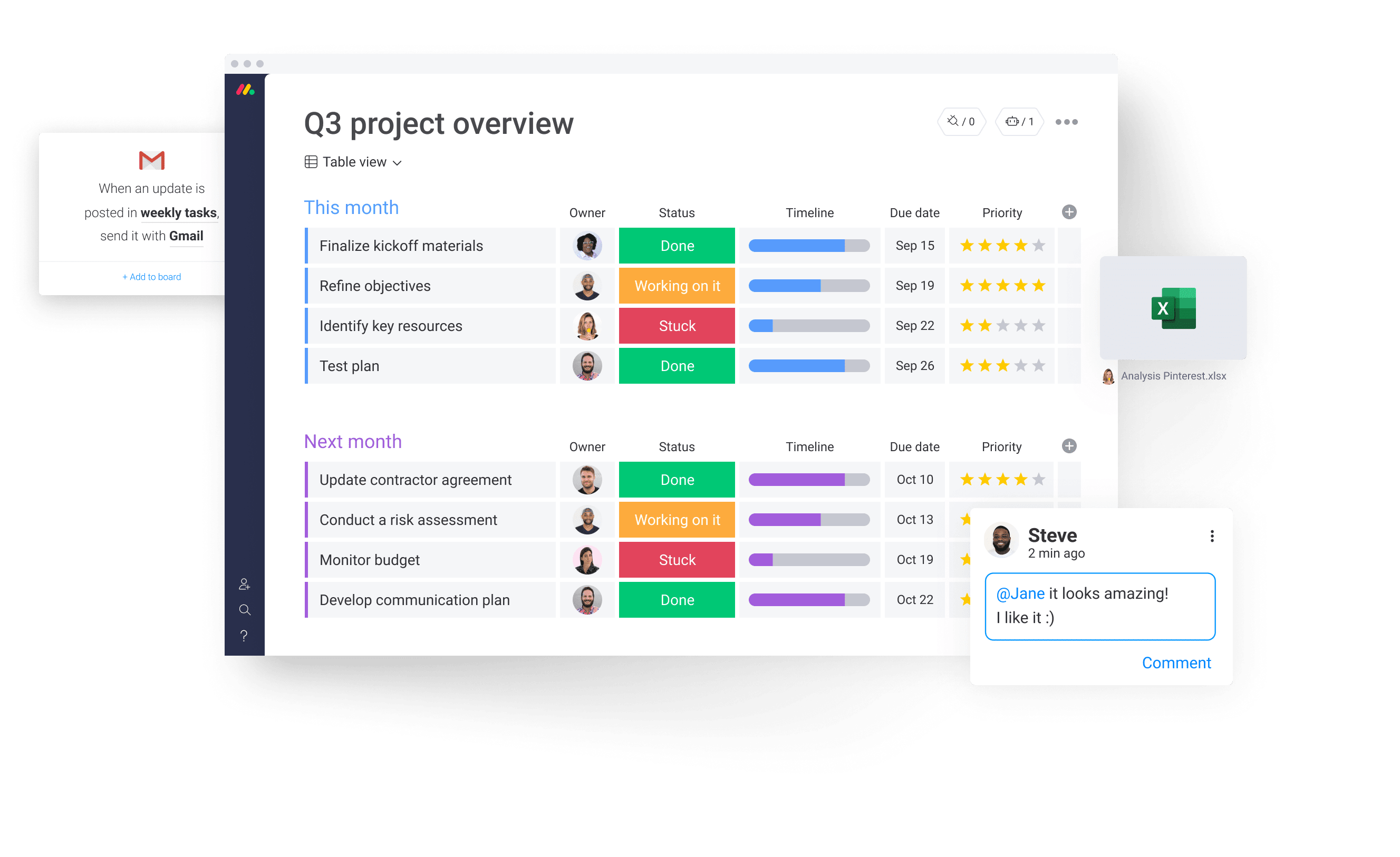 Sign up to monday.com  – Activation or Trial Link
Interested in exploring monday.com then hit the link below and start your monday.com journey, partnering with Syscor all the way.
Syscor monday.com trial and activation
Signing up to monday.com in South Africa and Africa
Schedule a call for monday.com Professional Services in South Africa and Africa
Once you have an active account Syscor can assist with a full consulting and professional services stack, including:
Process engineering
Workflow design
Workspace development
Board builds
Customisation
App integration
Implementation
Training
Support
Syscor is a sales, installation, and support partner to monday.com, having completed many successful projects on monday.com.  Thus making us very experienced.  Syscor has clients that range from Tanzanian Banks to small manufacturing businesses in South Africa, for instance. Our reach is completely continental.
Syscor's Consulting team are all qualified to deliver a full installation and support offering, meaning we offer turn-key services.  We will gladly share any referrals, in order to give you peace of mind as you embark on your monday.com journey, with confidence.
For more information check out our social pages